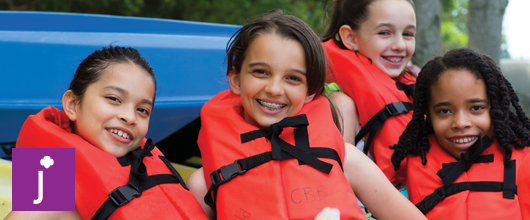 Junior Troop Essentials

As a troop volunteer, you'll serve as a partner and role model to girls.  You'll also work closely with co-volunteers and be supported along the way by local volunteers who have "been there", "done that" and council staff.  Please complete this series of short videos/power points to learn more about leading your Junior Girl Scout Troop.  After viewing each video, complete the short questionnaire and evaluation to get credit for this course. 
Mission, Promise and Law
Learn how and when you can use the Promise and Law in  your troop activities
Welcoming a New Girl
Learn ways to develop a welcoming environment for your troop.
Parts of a Junior Troop  Meeting
Learn the parts of the troop meeting and how Girls can be involved.
Junior Troop Government
Learn how Juniors can manage their Girl Scout Troop as part of the gir-led process.
Safety-Wise
Safety is always first in Girl Scouts. Learn best practicies for keeping girls safe.
Managing Troop Money
With your guideance, your troop plans and finances its own activities. Coaching the girls as they earn and manage money is an integral part of the Girl Scout Leadership Experience.
Troop Trips
Learn to have a safe and fun experience when planning overnights and travel with your Girl Scouts. Review the Planning Trips page today!
Cookie Selling and Safety
Guidelines to follow to stay safe while selling Girl Scout Cookies.
Planning Your Year
One of our most powerful online tools in the Volunteer Toolkit. View the 5 online demonstrations that will show you how this tool will help adults and girls make the most of their Girl Scout Experience.

Thank you for completing Junior Troop Essentials! Please click here to complete your evaluation and get credit for this training.